Founder and one of the Head Coaches of THRIVE Basketball. Rosie started off by playing in the Philippines at the age of 5 years old. Then joined YMCA league when she moved to Canada when she was in Grade 6, and played at North Surrey Secondary where she received numerous All Stars and MVP's. Rosie had been an experience coach for 10 years from grade 5 level up to seniors level.  Rosie finished her Bachelor degree of Physical Education and Coaching at Douglas College. Then immediately, graduate from Teacher of Education in UBC. Currently, Rosie is a teacher and the Athletic Director at Yorkson Creek Middle School in Langley District. She is very knowledgeable about basketball and with her energetic, passionate and dedication to coach she hopes to pass it on  towards the next generation of players. Rosie's goal is to impact as many young athletes as she can in positive way, whether through basketball or education. 
As one of the Head Coaches of THRIVE, Steve has extensive experience in coaching and playing basketball throughout the Lower Mainland for over 30 years. Currently a Youth Care Worker with the Surrey School District,  Steve has a passion and enjoyment in working with youth. In addition to his work with the schools and coaching, Steve is a certified personal trainer and strength & conditioning coach as well as an avid sports writer. As a player, Steve grew up in Richmond and was a member of two provincial teams as part of the Steveston Packers. After his high school career, Steve would go on to play with the Capilano Blues and would also experience playing in the International Basketball League for two seasons. Still an avid player, Steve currently competes in various leagues and tournaments throughout the Lower Mainland. As a coach, Steve has worked with players and teams ranging from elementary through to college and has coached numerous club teams and high school programs in Surrey, Vancouver and Richmond. Steve also has a lengthy history of working, coaching and creating various community basketball programs that have taken place in the Lower Mainland including:
Basketball BC Director of the classic Hoop It Up 3 on 3 Basketball Tournament- Director of the Richmond Youth Basketball League

Organizer and Developer of the West Coast Basketball League

Organizer and Developer of the HoopfestBC Tournament

Coached at CE London Secondary

Coached at Southridge Secondary

Coached at Frank Hurt Secondary

Trained individual players from Frank Hurt, Kwantlen Park and Holy Cross Secondary

Coached camps and teams from RBL and Surrey Bulldogs 

 
Fons has a deep-rooted connection to basketball, starting from his own experience as a varsity basketball player in his high school years in the Philippines. His passion for the game began at the early age of 8, and since then, basketball has been an integral part of his life. Fons is driven by his love for basketball and the incredible impact it can have on young athletes. Throughout his 5-year coaching journey, he has had the privilege of witnessing the transformative power of the sport in the lives of players of all ages and skill levels. In his coaching philosophy, Fons prioritizes the holistic development of each player, recognizing that their growth extends far beyond the confines of the basketball court. He is committed to creating a positive and supportive environment where players can thrive and unleash their full potential. By fostering an atmosphere of trust, respect, and encouragement, he aims to cultivate a sense of belonging and self-confidence in each individual.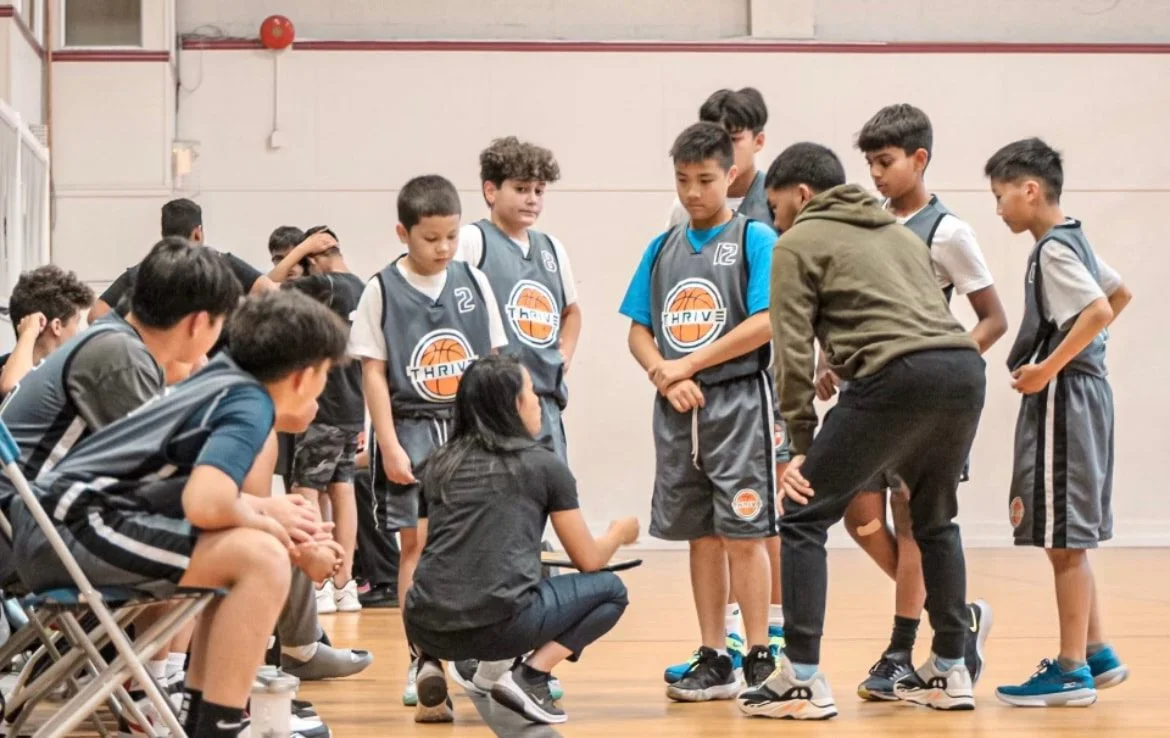 With his background in sports and his dedication to supporting others, Mackay is thrilled to have been given the opportunity to work with young players at THRIVE. As a coach, his goal is to empower these individuals, not only on the field but also in their overall growth as individuals. He believes in creating a nurturing and encouraging environment where players can explore their potential, overcome challenges, and cultivate essential life skills such as teamwork, resilience, and goal-setting. Mackay is committed to fostering their passion for the sport while helping them build a strong foundation for success in all aspects of life. Together, they will embark on a transformative journey, unlocking their true potential and helping them create a positive impact both on and off the court.