Thrive
Basketball Programs
​THRIVE Basketball is a community-based organization where we understand the importance of sports and the role they can play in a child's life. We also understand that finding the right organized sports league or team can be hard and costly. Here at THRIVE Basketball, we aim to find a balance by providing an affordable option to allow kids to explore the game and learn valuable life lessons and skills while still providing a high-quality basketball experience. Our programs are focused on both technical skills and personal development that are suitable for all skill levels. Through our intensive skills training and drills, our club program provides a safe and positive environment for kids to learn the game of basketball, further develop their skills, and maximize their opportunity for success, both on and off the court. ​
If you're looking for basketball courts near you, you should definitely check out the THRIVE Basketball program. They offer a great way to engage in creative, fun, and intensive drill training that can help young athletes develop their fundamental and advanced skill sets on the basketball courts.

THRIVE Basketball Club is devoted to the development of young athletes in Surrey and Langley, BC. The club offers developmental programs for boys and girls ages 9 to 17. THRIVE Basketball utilizes creative, fun, and intensive drill training to aid young athletes in developing their fundamental and advanced skill sets. We focus on building character and personal development that will help carry on beyond the basketball court and last a lifetime.​
​
​Our programs emphasize individual and team skill development, collaboration, sportsmanship, leadership, and positive engagement in a fun environment that will help develop attributes to be successful on and off the court. We offer opportunities for different needs–from recreational players looking to enhance their skills while playing for fun, to advanced players wanting to play on a competitive level. ​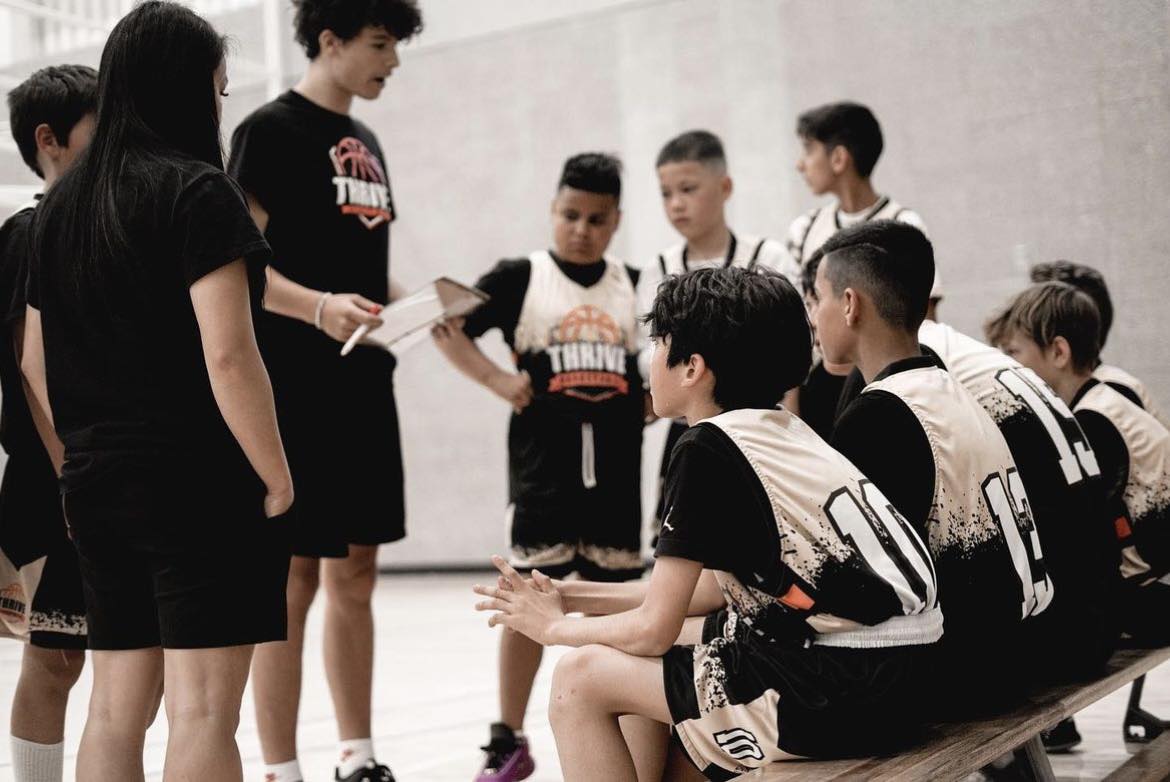 THRIVE Basketball Club, the premier destination for young athletes seeking to unlock their potential and take their basketball skills to the next level. Our basketball programs in Surrey and Langley, BC are designed to help you develop your character, personal growth, and basketball skills in a fun, dynamic, and supportive environment.
Whether you're a beginner or an experienced player, our team of dedicated coaches is here to help you achieve greatness on and off the court. Join us today and discover the power of basketball programs to transform your life!